Luke Waddon is ahead of his years.
He looks like a 21-year-old as we clumsily kick a football about, but he spends his time helping young people affected by loss and grief – and you can tell.
We met on a recreational ground in Wokingham, Berkshire, to discuss losing our dads to cancer in recent years, and the tricky time Christmas has been since.
Our discussion follows calls for a major rethink of how bereaved employees are treated.
His dad was diagnosed with bowel cancer and died two years later in 2008. Luke was 13.
Luke's father was treated at a Marie Curie hospice, and he now volunteers for the charity.
"Those two years I look back with great fondness," he says.
"They were the last two years with the most important man in my life.
"Christmas is something you associate with family, food, and yet all of a sudden the man who used to cook the turkey wasn't there."
I can relate to him too – my dad was diagnosed with kidney cancer in October 2014, we then spent our last Christmas together before he died on 4 January.
Image caption My dad Mike and me on a weekend away in Naples in September 2014 – three months before he died – a difficult but priceless memory
As a result the sight of tinsel and the sound of Mariah Carey often left both of us with a reflective knot in our stomachs – but for Luke that's started to change.
"In terms of how I knew I'd cracked it was when I thought about a previous Christmas, a year before my dad passed away.
"He was going through big rounds of chemo so he wasn't well.
"I thought about that, and then straight after I thought actually, that was the Christmas when we were able to be together.
"A few days after he saw me do a new year's concert. We went out afterwards and had a drink, and knowing I'd cracked it was holding those memories side by side and not dwelling and ruminating on the sad ones."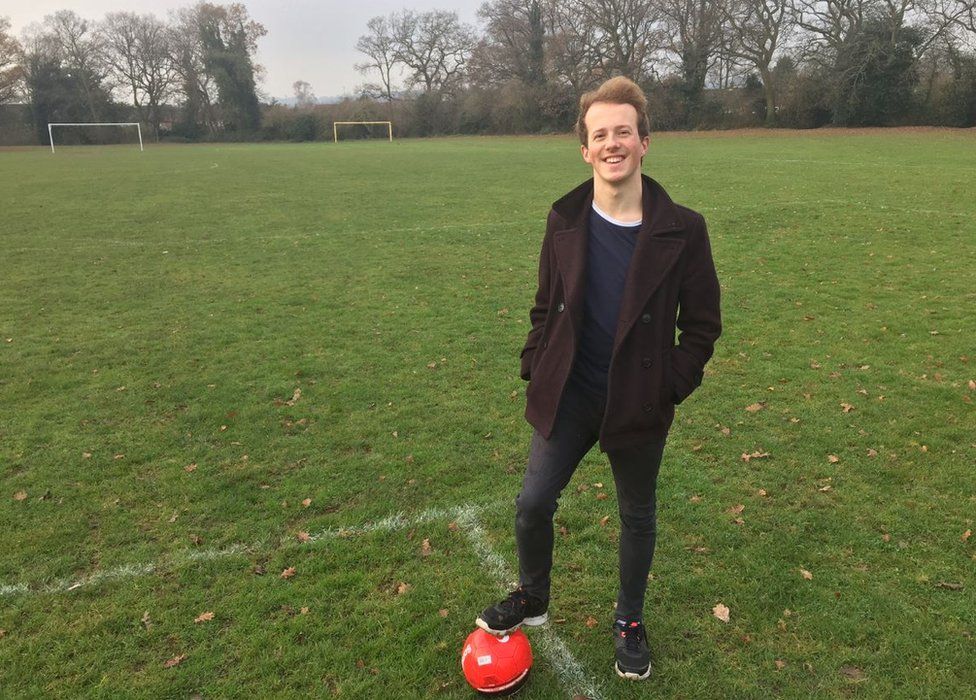 One in two of us will get cancer during our lives. And one in four of us will die from it.
Right now I'm still in a place of resentment in terms of the suffering my dad had to go through, and what the family has had to experience since.
Luke argues however, that these feelings become less frequent with time, and less powerful.
"What you've got to remember is that you are meaningful, and what you're doing is meaningful.
"You've got to remember that you're worth more than your loss."
If you're affected by cancer in any way and would like more information, there's help on the BBC Advice pages.
Find us on Instagram at BBCNewsbeat and follow us on Snapchat, search for bbc_newsbeat